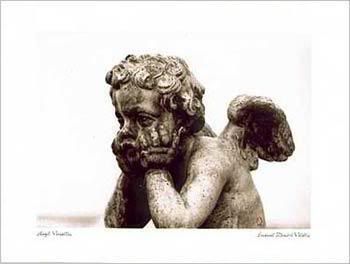 A Film About Pederasty
Shakespeare's Hamlet: " Something is (DEFINITELY) rotten in the state of Denmark ..."
Director: Todd Solondz
Producer: Ted Hope, Christine Vachon/Good Machine
Screenplay: Todd Solondz

Cast: Lara Flynn Boyle, Ben Gazzara, Jane Adams, Elizabeth Ashley, Dylan Baker

Janet Maslin called it "Subtly savage, evilly funny, " but for those not used to laughing at pederasty and desperate characters jacking off on screen, it could easily be the most electrifying American film to break out of Cannes winning an International Critics' prize. The movie was controversial even before it was distributed since Universal cancelled its release in deference to the concerns of higher-ups.

Todd Solondz, the director of Welcome to the Doll House, paints a broad, satiric portrait of contemporary suburbia and the psychological demons that haunt its inhabitants. While it is beautifully shot, compassionate, and unnervingly clear-eyed, it also makes you practically gag at times. Solondz describes his film as "a series of intertwining love stories, stories of connections missed and made between people, how people always struggle to make a connection, and to what degree they succeed or don't." Three middle-class New Jersey sisters all have their problems with their families and sex lives... problems that include pedophilia, obscene phone calling and murder.



Happiness explores the "demonic side of our nature," and cleverly gets you to see that no one is without it

. In this sense, the film is act of understanding because it recognizes that horrifying behavior must come from some dark place in all of us. At all times he maintains a fine balance between heartbreak and humor. "You're often unsure," says Todd proudly, "whether to laugh or cry."

Tormented by his sickness, a father called Bill (who is also a therapist) has a heart-to-heart with his 11-year-old son about how he drugged and raped the boy's best friend. Solondz refuses to depict Bill as a monster, and he continues to impress us as a honest and caring father. The irony between Bill's powerful, honest relationship with his son and his monstrous pedophilia is calculated and contrived while managing to be powerful and moving. Solondz offers us the complicated duality of a man who hates the monster inside him while embracing the emotions such actions bring. Good people don't help us cultivate our compassion, so characters like Bill can help us understand ourselves better.

Happiness definitely pushes the boundaries of taste and convention, and as the director says, "it's not for everyone and it's not designed for everyone and I don't think I'll ever write anything that's designed to appeal to everyone."

Todd says the film exposes the cruelty and capacity for cruelty which is the most difficult and painful thing for anyone to acknowledge

. Happiness is a sad movie, but it challenges us to look within and accept the dark side that lurks there-- and to laugh at it... perhaps even with it.

interview with Todd Solondz by Nitrate critic Sean Axmaker, and the site here.